Knowledge Bound
1290 Main Street
Windsor, CO 80550
Store Hours Monday - Saturday 10-4
Text Us 970-518-8044
Call us at 970-674-2997
Curbside Pick Up
Shopping by appointment begins May 19! Use the 'Sign Up Genius' link below to reserve your time.
*Additional hours available by appointment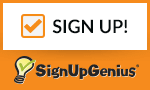 Click on this Sign Up Genius icon to schedule a shopping appointment with us.
Knowledge Bound Staff
We are here to help you with your shopping with several options to fit your comfort zone.
Our friendly, knowledgeable staff is happy to help you in a variety of ways.
In Store Appointment Shopping
Phone Shopping 970-674-2997
Text & Video Shopping 970-518-8044
Facebook Messenger Shopping
Contact Free Curbside PickUp Mon - Sat 10-4
Blog
Our staff of teachers creates individualized learning kits for families to use while at home. When ordering you will add specific information about your children's interests, ability levels, and what you...
We are happy to offer appointment shopping in the store.  Sign up for your time to shop here: https://www.signupgenius.com/go/knowledgeboundshopping